240sx oil catch can/ coolant overflow combo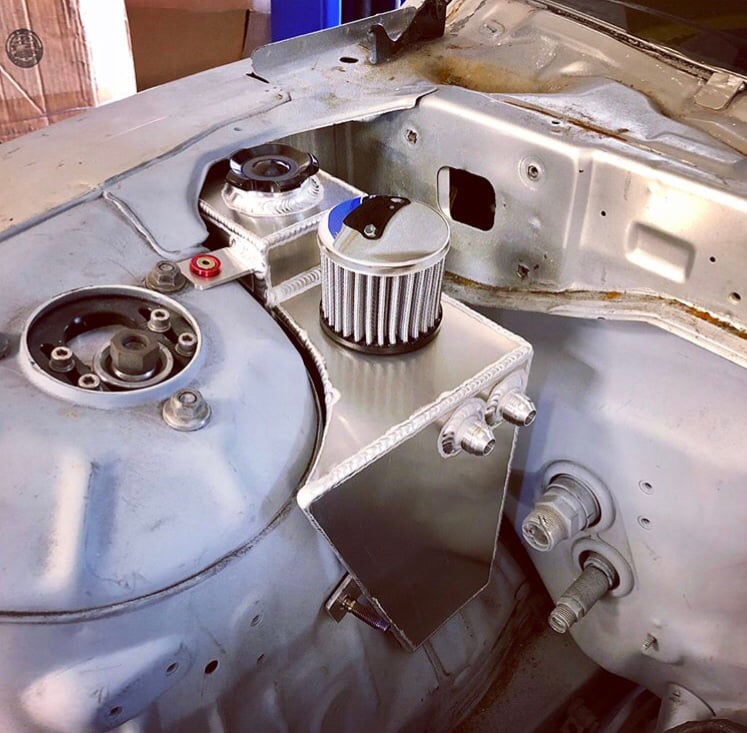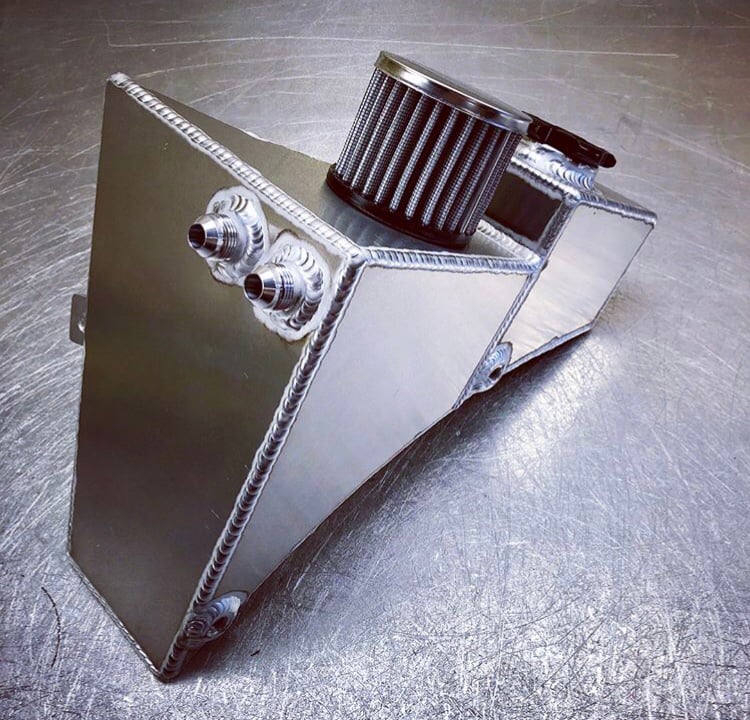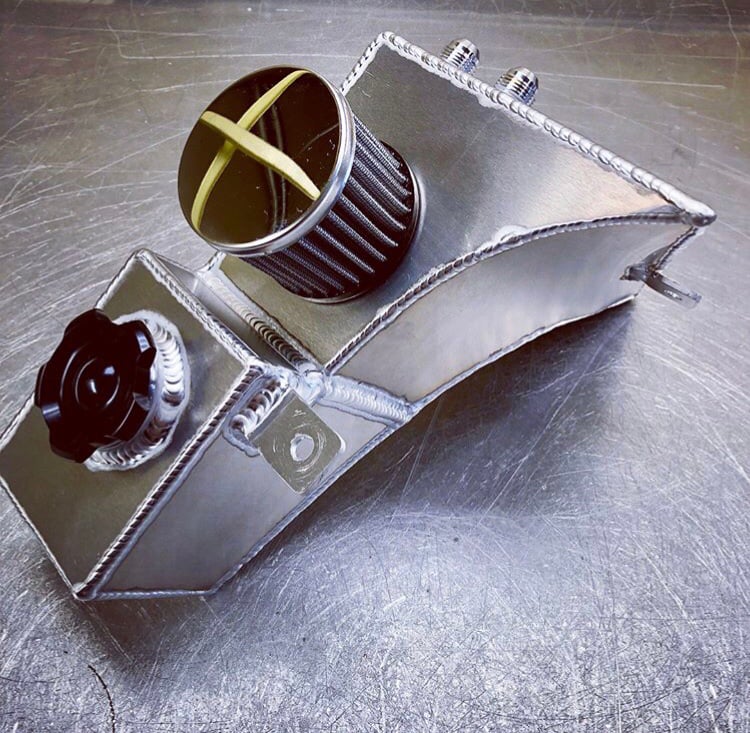 240sx catch can/ coolant overflow
clears wiper motor!
The Fuse Fabrication Oil Catch Can with built in Coolant Overflow Tank is specifically designed for forced induction and heavily modified naturally aspirated engines. This breather setup is engineered to provide the sufficient crankcase ventilation your high performance engine needs, and also condenses crankcase blow-by oil and moisture correctly.The factory PCV system is replaced and all oil vapors are vented to the atmosphere through a breather filter.The integrated coolant overflow tank saves precious engine bay space and replaces the unsightly factory plastic unit.
The catch can and all billet fittings are professionally TIG welded to top off that ultra clean look, and each unit ships with an aluminum mounting bracket attached for ease of installation. This catch can mounts cleanly behind the shock tower.
This kit includes: (1) catch can with filter, removable coolant reservoir cap, (2) -10AN weld fittings, and (2) 1/8"NPT female weld bungs (for coolant overflow hose from radiator cap and catch can drain).